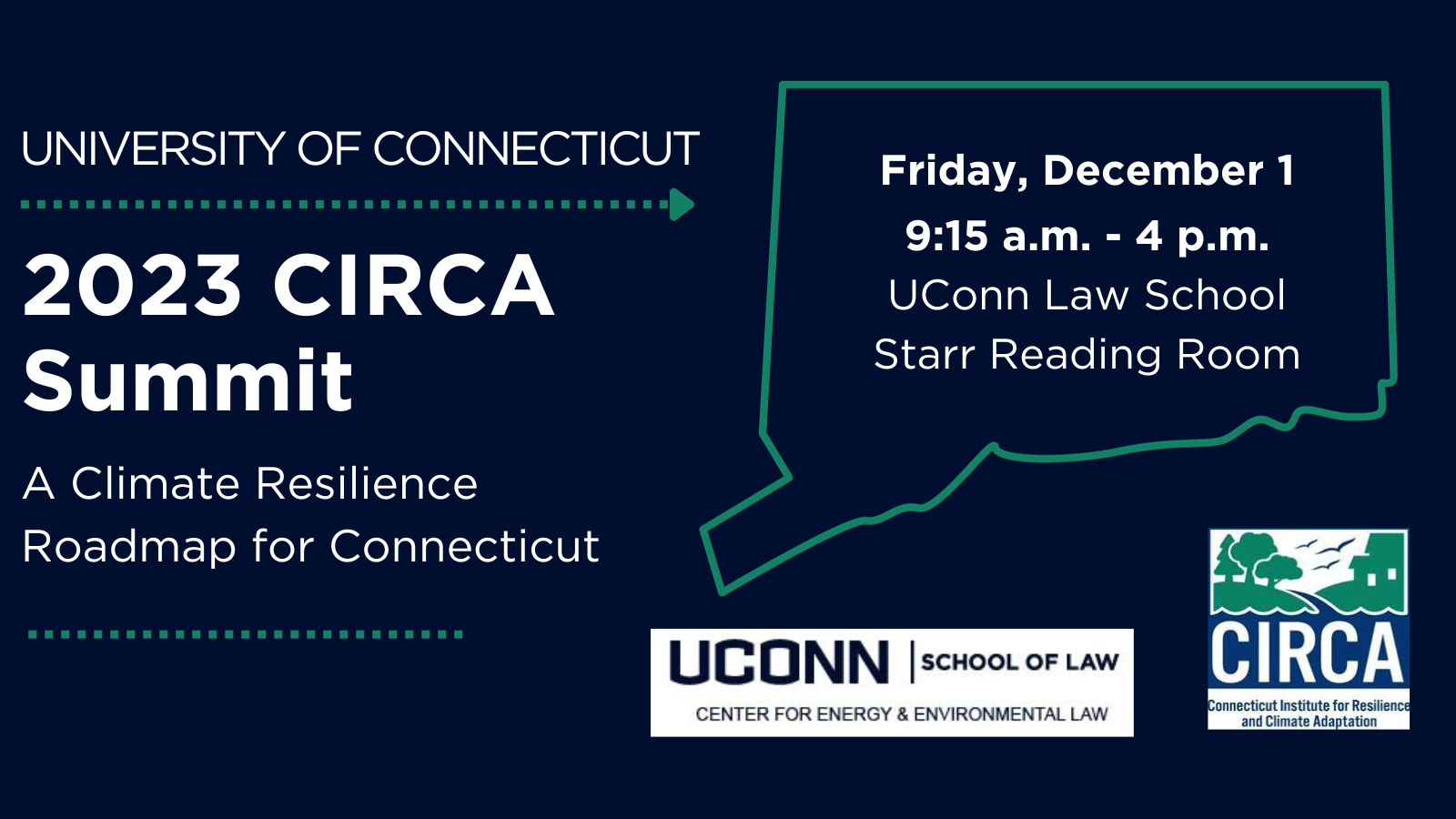 Join the Connecticut Institute for Resilience and Climate Adaptation for a one-day conference at UConn School of Law in Hartford on Dec. 1, 2023 to learn about the Resilient Connecticut program, updates on projects including the Environmental Justice Mapping Tool and the Resilience Roadmap policy recommendations for Connecticut. The conference will feature panel discussions with state and nationally known experts in climate resilience focusing on topics including the interdisciplinary nature of climate challenges and focus on equity in advancing climate solutions.
The morning session of the summit will be recorded and available for viewing on CIRCA's YouTube channel shortly after the meeting concludes.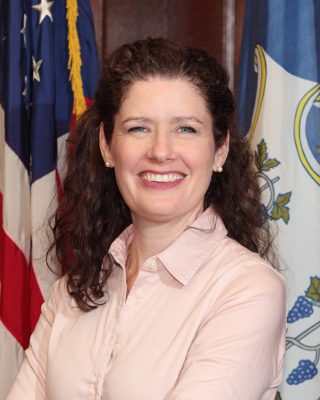 Keynote Speaker
Katie Dykes is the Commissioner of Connecticut's Department of Energy & Environmental Protection (DEEP). She has served since 2019, when she was first nominated by Governor Ned Lamont, and was re-confirmed in February 2023 to serve in Governor Lamont's second term. Katie previously served as Chair of the Connecticut Public Utilities Regulatory Authority (PURA) from 2015-2018, and as Deputy Commissioner for Energy at Connecticut DEEP from 2012-2015. Katie also serves as the Chair of the Board of Directors of the Regional Greenhouse Gas Initiative, Inc. (RGGI). Katie joined CT DEEP in March 2012 after prior service in the White House Council on Environmental Quality and the U.S. Department of Energy. She is a graduate of Yale College and the Yale Law School.
Agenda
9:15-9:45
Arrival, registration, coffee
9:50-10
Welcome
10:00-10:20
Resilient Connecticut Presentation
10:20-11:00
Session 1 – Resilient Hubs for a More Resilient CT: Hear more about the resilience hub concept, and what challenges and opportunities exist for communities that want to implement them in CT.
11:00-11:15
Morning break
11:15-12:30
Session 2 – UConn Panel: Roundtable discussion between UConn leaders about how different programs can be more effective and coordinated in helping state resiliency efforts.
12:30-1:30
Lunch with Keynote Speaker
1:30-3:30
Afternoon Breakouts
1:30-2:20
Breakout 1

Track 1: CIRCA Phase III projects  - Starr Reading Room
Track 2: Zoning For Resilience (1 hour training that can be applied to the state mandated training) - Starr 204
Track 3: Connecticut Environmental Justice Screening Tool: Environmental Justice for Resilient Pathways through Geospatial Information - Starr 225

2:20-2:30
Afternoon break
2:30-3:30
Breakout 2
Track 1: CIRCA Phase III 2.0 ROARs and project discussion - Starr Reading Room
Track 2: Municipal Roadmap with a focus on Municipal Energy Resilience - Starr 204
Track 3: Data Equity for Enhanced Resilience: Bridging Gaps, facilitating Sharing, and Shaping Tomorrow's Plans - Starr 225
3:30-4:00
Closing and Networking
Parking
Register for complimentary parking here:
Passcode : 1201LAW
Please do not copy and paste the passcode, as it will not work properly.
Starr Reading Room, Starr Hall, 45 Elizabeth St, Hartford, CT 06105
Participants are recommended to park in B Lot which is behind Knight Hall and the Library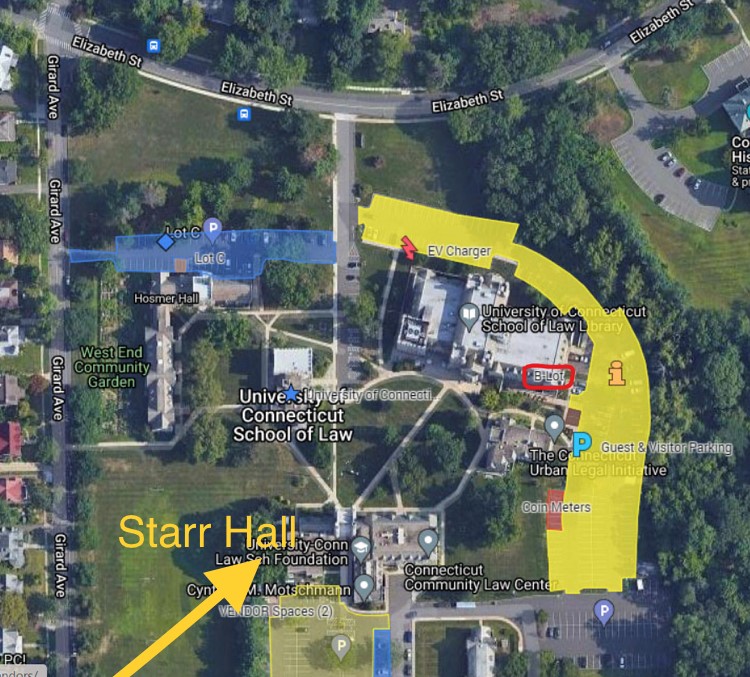 If you require accommodation to attend this event, please contact us at circa@uconn.edu
Funding for this project is provided by the United States Department of Housing and Urban Development through the Community Block Grant National Disaster Recovery Program, as administered by the State of Connecticut's Department of Housing. The Summit is being planned in partnership with UConn School of Law CEEL.