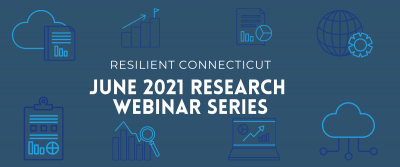 June 2021 | Research Webinar Series
Details coming soon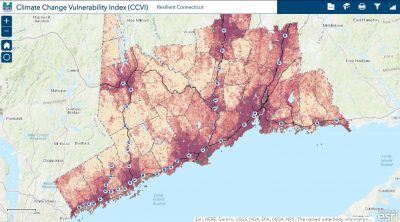 Building from winter 2021 workshops, the Resilient Connecticut consultant team further described flood, heat and wind stressors through a demonstration of a Climate Change Vulnerability Index (CCVI) map viewer. This tool will help inform regional resilience opportunities and pilot projects.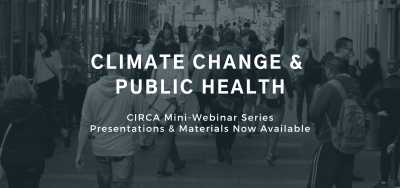 During this webinar series, participants learned about:
the latest science on climate change and public health;
resilience strategies for municipalities, health departments, and emergency management; and
and how Resilient Connecticut is integrating public health into its research and planning efforts.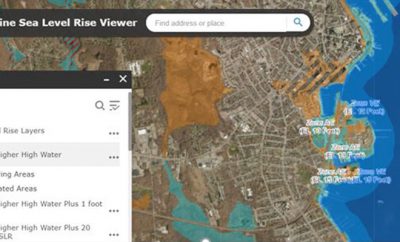 Through the Resilient Connecticut project, CIRCA has been working on a number of new tools and datasets to bring you the latest information on climate impacts. This type of information is critical as municipal, regional, and state planners identify priority conservation and development areas, site new infrastructure, and make long-term investments.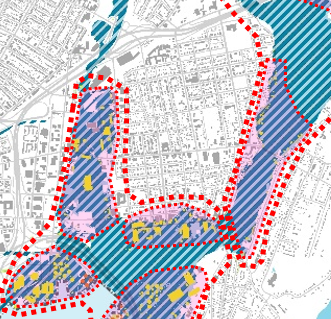 During this webinar, participants learned about:
How mapping helps a community understand its vulnerabilities;
Mapping resources currently or soon to be available; and,
How Resilient Connecticut is advancing climate vulnerability assessments for municipalities.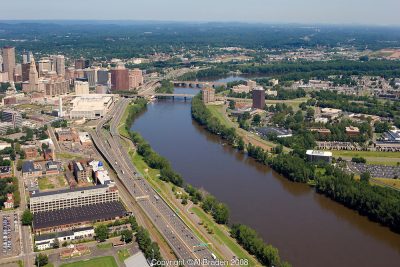 During this webinar, participants learned about:
FEMA's National Flood Insurance Program (NFIP) in Connecticut;
How the CRS program could increase local resiliency;
Real examples of actions Connecticut towns have taken to enter or 'level-up' in the CRS program.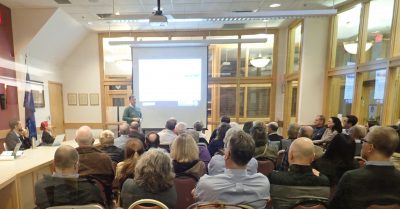 As the impacts of climate change are increasingly felt at a local level, community-driven resilience planning becomes ever-more important. CIRCA hosted staff from two coastal Connecticut towns that are in the process of forming resilience committees. Joe MacDougald, UConn faculty and a Madison resident, co-presented with Dave Anderson, Town of Madison's Director of Planning & Economic Development, and Tom Banisch, Madison's First Selectman. They were joined by Jessie Stratton, a member Groton's resilience planning task force.

Planning for adaptation requires localized information about expected changes in climate. Until recently, the spatial scale of climate projections did not allow for detailed regional analysis. While national and international climate assessments generate consensus-based scientific summaries, this information often falls short of being usable for decision-making at the local level.
Sea level rise has multiple impacts on the Connecticut shoreline, including increased erosion rates, frequency of flooding, and coastal inundation. Recent research and planning tools generated from a "Municipal Resilience Planning Assistance Project" combines science and planning to address the resilience of vulnerable communities along Connecticut's coast to the growing impacts of climate change.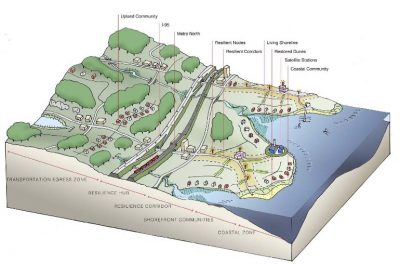 CIRCA staff gave an overview of a new project entitled, Resilient Connecticut and its focus on New Haven and Fairfield Counties. The importance of this work was introduced with a description of the latest climate projections for Connecticut's sea level rise, temperature, and precipitation along with concerns about how these will impact critical infrastructure, transportation, and housing along the coast. The CIRCA team then described resilient design strategies being considered and opportunities for engagement in this project over the next three years.