Resilient Connecticut
Webinar Series
Climate Vulnerability Mapping for Municipalities
March 12, 2020
10:00 – 11:00 am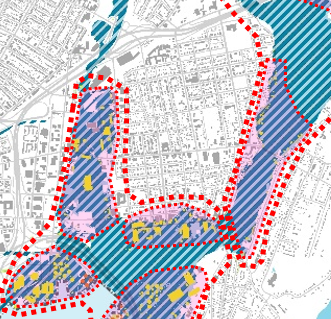 Webinar Overview
During this webinar, participants learned about:
How mapping helps a community understand its vulnerabilities;
Mapping resources currently or soon to be available; and,
How Resilient Connecticut is advancing climate vulnerability assessments for municipalities.
Webinar Description
Understanding climate vulnerabilities can be a complex undertaking. GIS mapping can help visualize the relationship between particular climate vulnerabilities like sea level rise, climate amplifiers such as socio-economic and existing infrastructure, and existing adaptive capacity indicators like flood controls. These maps will assist municipalities, Councils of Governments, and the state incorporate climate vulnerabilities into their regular planning activities and conduct resiliency-specific planning. Yaprak Onat described the Resilient Connecticut climate vulnerability maps prepared to date and the mapping indices used to create them. Alex Felson introduced the "zones of shared risk" concept, followed by Peter Minutti, who explored the methodology used to map the zones of shared risk.
Webinar Presenters & Moderator
Yaprak Onat, PhD, Assistant Director of Research, UConn CIRCA Presentation
Alex Felson, RLA PhD, Director of Resilience Design, Deputy Executive Director, UConn CIRCA
Peter Minutti, ASLA, Director of Community Research and Design Collaborative, UConn Presentation
Joanna Wozniak-Brown, Senior Resilience Planner at UConn CIRCA
---
Stay in Touch

This webinar is part of a regular series hosted by CIRCA and involving different partners & organizations. These webinars will be available to watch live with opportunity for Q&A and a recording will be posted shortly following the event.
To receive notification about upcoming webinars, please sign up for the Resilience Roundup e-newsletter and CIRCA Announcements.

---
Funding for this webinar presentation is provided by the United States Department of Housing and Urban Development through the Community Block Grant National Disaster Recovery Program, as administered by the State of Connecticut, Department of Housing.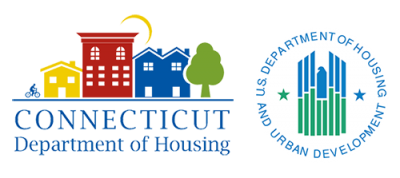 ---